USDA Higher Education Challenge Grant: ACE PROGRAM 2010-2012
Dr. Nicholas Fuhrman, Assistant Professor and Evaluation Specialist, University of Georgia
Dr. A. Christian Morgan, Assistant Professor, University of Georgia
Dr. Carolyn Copenheaver, Associate Professor, Virginia Tech
Dr. Saskia van de Gevel, Assistant Professor, Appalachian State University
Dr. John Seiler, Professor of Forestry, Virginia Tech
The Ambassadors for Conservation Education (ACE) Program is an effort to recruit urban high school students from Washington, DC and Atlanta, Georgia to consider pursuing college majors in forestry or agricultural communication. The University of Georgia, Virginia Tech, and Appalachian State University are collaborating to offer a course that would allow current undergraduates in forestry and agricultural communication to travel to Appalachian State for team leadership training during weekends in Fall 2010 and Fall 2011. The undergraduates will then visit with high school students at wildlife refuges near Washington, DC and Atlanta, GA where they will teach students how to be "citizen scientists" and teach content from their majors.
http://www.dendro.cnre.vt.edu/indiansprings/wwwmain.html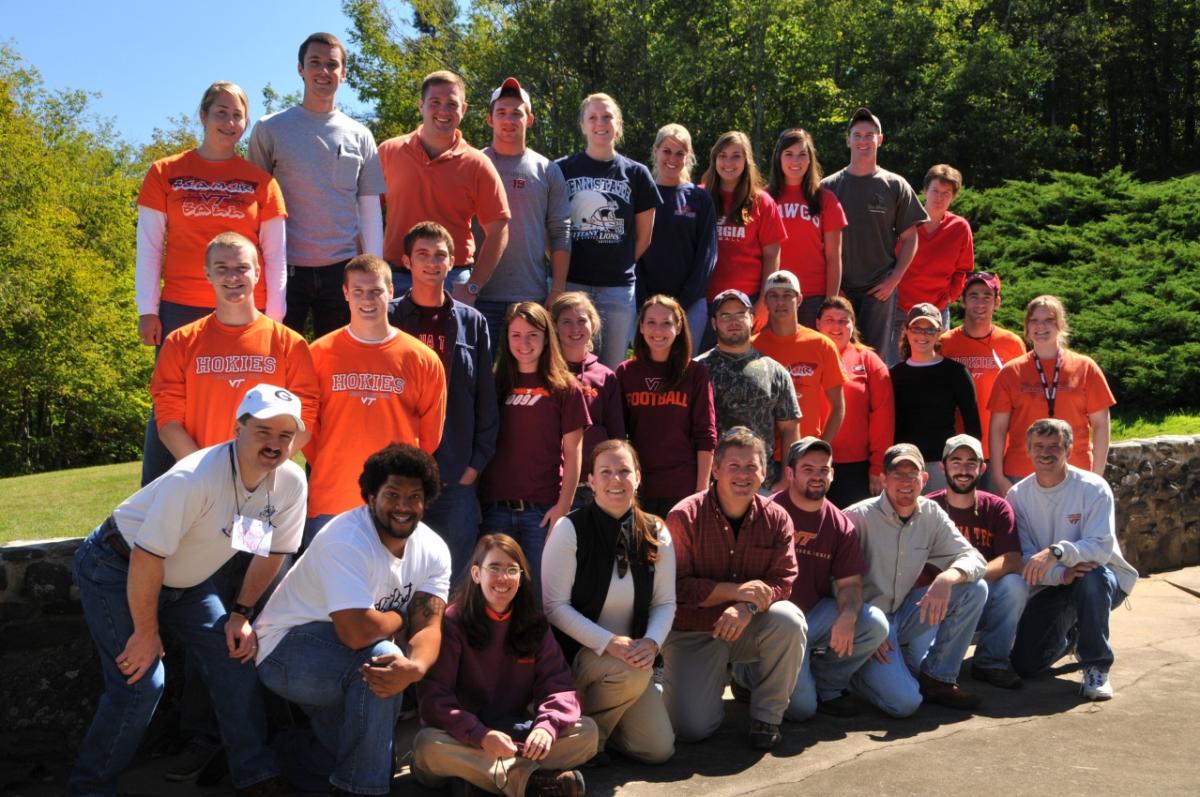 Photo Caption (below): In October 2010, Appalachian State University hosted a field weekend for 34 students and professors from Virginia Tech and University of Georgia at the Broyhill Inn and Conference Center. The group then went to Indian Spring State Forest, Georgia, and Mason Neck Wildlife Refuge, Virginia for our "citizen scientist" field days with high school students. Appalachian State University will be hosting another weekend even in October 2011.