About
Dr. Spond serves as the Liaison to the National Park Service (NPS) for Appalachian State University. The primary function of this position is to manage task agreements between AppState and NPS units across the Southeast. These partnerships allow AppState students and recent graduates to secure paid employment at National Parks and other NPS units. Dr. Spond has supervised >30 AppState students and graduates in this capacity. Agreements with NPS sites that address diverse natural and historical resources (e.g., Blue Ridge Parkway, Great Smoky Mountains, Cowpens National Battlefield) provide outstanding opportunities for both members of the AppState community and the locations at which the students and graduates are stationed. In addition to serving as the Liaison to the National Park Service, Dr. Spond teaches in the Department of Geography and Planning and conducts research on environmental history.
Education
B.A. University of Arkansas Little Rock, 2003
M.A. University of Arkansas, 2007
Ph.D. University of Tennessee, 2011
Courses Taught
GHY 2200: National Park Approaches to Animal Preservation
GHY 3130: Geography of Biodiversity
GHY 3320: Environmental Issues in Appalachia
Research and Teaching Interests
Conservation, Environmental History, National Parks, and Biogeography
Publications
Rochner, M.L., S.L. van de Gevel, M.D. Spond, and H.D. Grissino-Mayer. 2017. Using dendrochronology to investigate the historical and educational value of two log structures at Bear Paw State Natural Area, North Carolina, USA. Tree-Ring Research 73: 136-148.
Spond, M.D., S.L. van de Gevel , and H.D. Grissino-Mayer. 2014. Climate-growth relationships for Rocky Mountain juniper (Juniperus scopulorum Sarg.) on the volcanic badlands of western New Mexico, USA. Dendrochronologia 32: 137-143.
Spond, M.D., H.D. Grissino-Mayer, and G.L. Harley. (2014). Vegetation dynamics on the Bandera Lava Flow, New Mexico, USA. The Southwestern Naturalist 59(2).
S.L. van de Gevel, J.L. Hart, M.D. Spond, P.B. White, M.N. Sutton, and H.D. Grissino-Mayer. 2012. American chestnut to red oak: a dendroecological study of forest succession in the Blue Ridge Mountains, North Carolina, U.S.A. Botany 90: 1263-1275.
Stahle, D.W., M.K. Cleaveland, R.D. Griffin, M.D. Spond, F.K. Fye, R.B. Culpepper, and D. Patton, 2006. Decadal drought effects on endangered woodpecker habitat. EOS-Transactions of the American Geophysical Union 87: 121-125.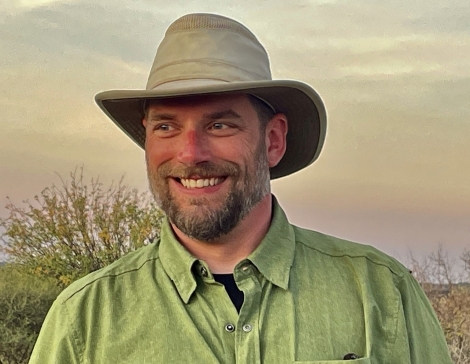 Title:

National Park Service Liaison , Conservation; Environmental History; National Parks; Biogeography
Department:

Geography and Planning

Email address: Email me

Phone: (828) 262-7050
Office address
Rankin Science West 282