The following links are to recent and/or ongoing research projects by Geography and Planning faculty. More information on individual faculty research is available on each faculty member's webpage.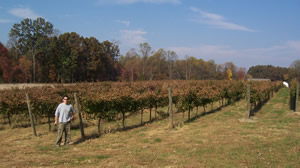 Dr. Jeffrey Colby,with the assistance of graduate and undergraduate students, have initiated an effort to develop GIS-based site suitability models for locating vineyards in North Carolina. This application of GIS to viticulture, the science of growing grapes, complements a larger research agenda here at ASU. The Appalachian State Enology Group (ASEG) recently received a $1 million dollar federal grant to develop the Appalachian Enology and Viticulture Services Center. We have begun exploring the use of GIS, remote sensing, and GPS technologies for implementing site suitability models. Anticipated future research includes the application of geographic information science (GIScience) and technologies to assist in enhancing vineyard management, and economic development strategies.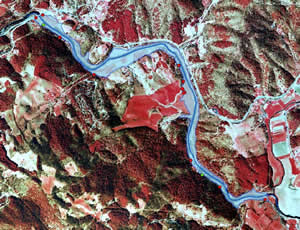 Dr. Colby and graduate student Greg Dobson have been applying the linkage of GIS and hydraulic models for flood modeling in the coastal plains and mountains of North Carolina. In particular, they are investigating issues of scale in regards to the representation of terrain models derived from LIDAR data. In addition Greg's thesis research involves comparing results obtained from a public domain hydraulic model HEC-RAS with a proprietary model developed by a leading water resource consulting firm in a local mountain watershed.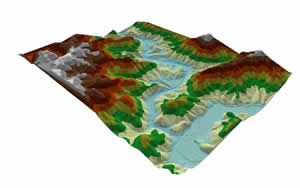 Dr. Colby is continuing research efforts into developing anisotropic reflectance correction models for multi-spectral satellite imagery in mountainous terrain. Anistotropic reflectance correction refers to removing the differential illumination effects found in satellite imagery in the mountains. This research has been undertaken in the Rocky Mountains, in tropical montane areas of Central and South America, and in the Himalayas. In support of the international Global Land Ice Monitoring from Space Program (GLIMS), students in the Department of Geography and Planning have also assisted in the development of methods for detecting transient snow altitude (TSA) using ASTER satellite data in the Hindu Kush and Karakorum Mountain range of northern Pakistan.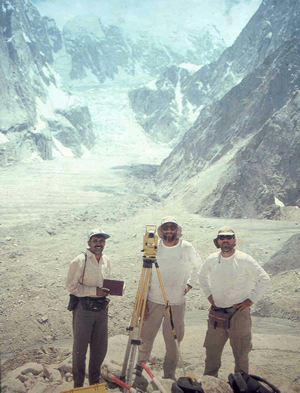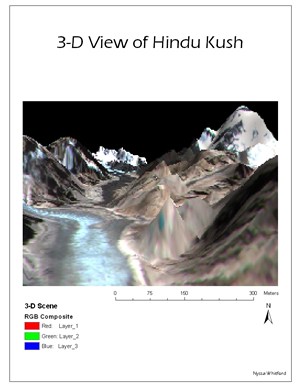 Dr. Schroeder is examining the contemporary political geography of Bolivia. With a grant from the University Research Council, she explored Bolivia 's current political instability and the heated debate over the sale of natural gas. She is closely watching current developments in Bolivia and recommends the following links if you are interested in Bolivia 's current political geographic situation.

This is a map that depicts one view of the future of Bolivia.