The Department of Geography and Planning promotes the understanding of the spatial dimensions of human behavior within the physical and cultural systems of the earth, and the role of planning in achieving improvement in those systems. The department offers degrees in geography and in community and regional planning.
You want to impact the world.
The Department of Geography and Planning successfully prepares students for careers in climate science, health geography, conservation and natural resource management, urban and community planning, national security, and Geographic Information Science (GIS). We offer degrees in Geography and Planning, including both Undergraduate and Graduate programs.
Why Major in Geography and Planning?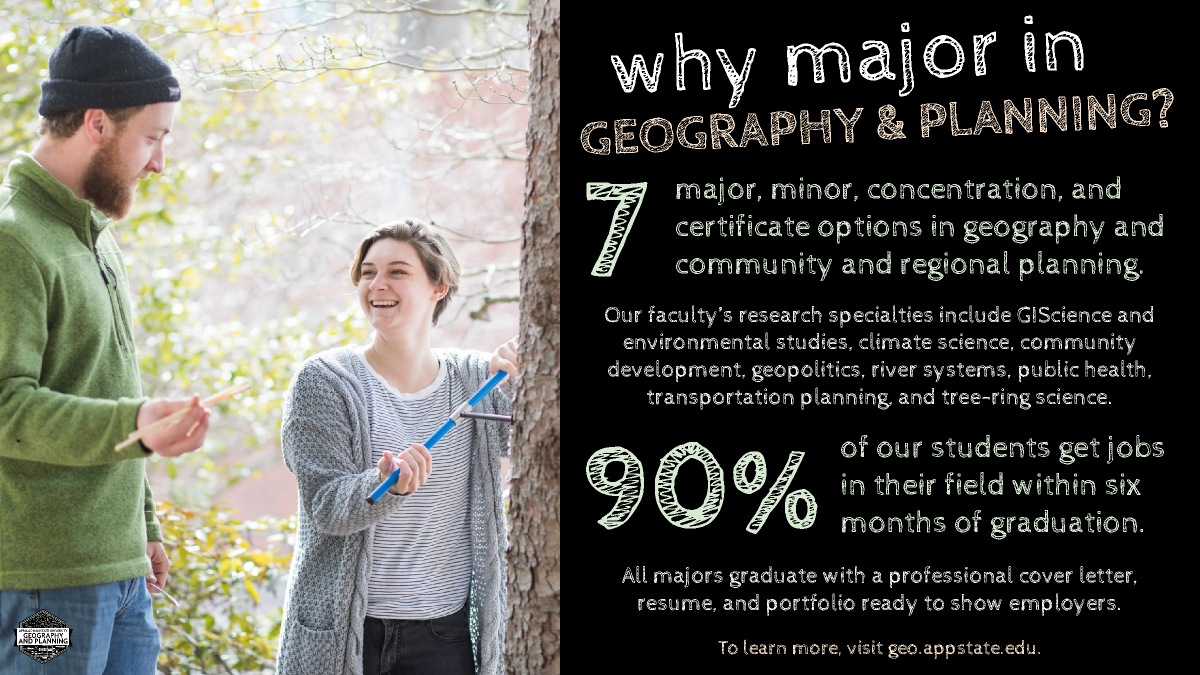 To declare a major or minor, visit College of Arts & Sciences: Request for Change of Major/Minor/Catalog Year.
Alumni Spotlight: Kai Kelley Jr. ('19)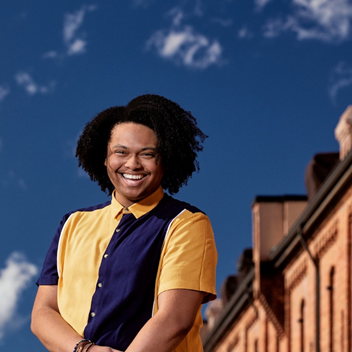 Hello! My name is Kai Kelley Jr., and I successfully graduated in May 2019, earning a B.S. degree in Geography, a B.S. degree in Community & Regional Planning, and a Certificate in Geographic Information Systems (GIS).
During undergrad, my involvement on campus explored the necessity of community outreach and engagement. Upon graduation from Appalachian, I was appointed to serve as Commissioner on the Durham City-County Appearance Commission and worked as an ENGAGEDurham Outreach Team Member for my hometown's Comprehensive Plan. I continued to serve in local government while receiving a graduate degree at NC State. Currently, I serve as the Assistant Director at Duke University's Career Center, where I received the Duke Presidential Award and work to support career development programming. I look forward to what the future holds and am excited to keep my fellow peers, alumni, and mentors in the department up to date! Go 'Neers!