Education
Ph.D. Louisiana State University, 2001. Geography.
M.A. Appalachian State University, 1990. Geography.
A.B. University of Georgia, 1987. Geography
Research Interests
Humanistic Geography, The American South, New Orleans, Historical Geography, Ethnography
Courses Taught
GHY 5000: Research Themes and Methods
GHY 3530: Geography of the American South
GHY 3013: Geography of North Carolina
GHY 1040: Introduction to Human Geography
GHY 1020: World Regional Geography
Research Profile
Dr. Brown is a cultural geographer whose perspectives grow from humanistic philosophy. His primary research methodologies include ethnography, archival research, photography, field audio recording, and humanistic interpretation. Rob's most recent project deals with the Mardi Gras Indian culture of New Orleans, Louisiana. Through his relationships among the Golden Eagles Mardi Gras Indian tribe (led by Big Chief Monk Boudreaux), Rob is exploring the meaning of space and cultural presence in this vibrant American folk culture.
Dr. Brown received a Ph.D. in Geography in 2001 from the Department of Geography and Anthropology at Louisiana State University. The late cultural anthropologist, Miles Richardson (Ph.D., Tulane 1965), served as his mentor and dissertation advisor.
Publications
2021. "Rhythm and Rhyme." Oxford American: Eyes on the South (February 2020): Online photography portfolio.
Brown, Robert N. "Don't Bow Down on That Dirty Ground: A Photographic Essay of the Mardi Gras Indians of New Orleans." Focus on Geography 57, no. 3 (November 2014): 103–13.
Alderman, Derek H. and Robert N. Brown. "When a New Deal is Actually an Old Deal: The Role of TVA in Engineering a Jim Crow Southern Landscape." In Engineering Earth: The Impacts of Megaengineering Projects, edited by Stanley D. Brunn. Dordrecht, The Netherlands: Springer Science + Business Media, 2006.
Brown, Robert N. "Traveling Riverside Blues: Landscapes of Robert Johnson in the Yazoo-Mississippi Delta." Focus on Geography 49, no. 3 (2007): 22-28.
Brown, Robert N. and John Cromartie. Black Homeplace Migration to the Yazoo-Mississippi Delta: Ambiguous Journeys, Uncertain Outcomes. Southeastern Geographer 46, (2006): 189-214.
Book Reviews
Review of Peter M. Rutkoff and William B. Scott's I'll Fly Away: The Great African American Migrations in Geographical Review, Volume 102, no. 3 (2012): 403-405.
Review of Charles S. Aiken's, William Faulkner and the Southern Landscape, in Geographical Review, Volume 100 (2010).
Review of Clyde Woods's, Development Arrested: Race, Power, and the Blues in the Mississippi Delta, in Historical Geography, Volume 32 (2004).
Review of Bobby M. Wilson's, America's Johannesburg: Industrialization and Racial Transformation in Birmingham, in Economic Geography, Volume 79 (2003): 102-103.
Review of Charles Reagan Wilson's, Judgment and Grace in Dixie: Southern Faiths From Faulkner to Elvis, in Historical Geography, Volume 27 (1999): 235-237.
Review of Carol Stack's, Call to Home: African Americans Reclaim the Rural South, in Annals of the Association of American Geographers, 88 (December 1998): 750-752.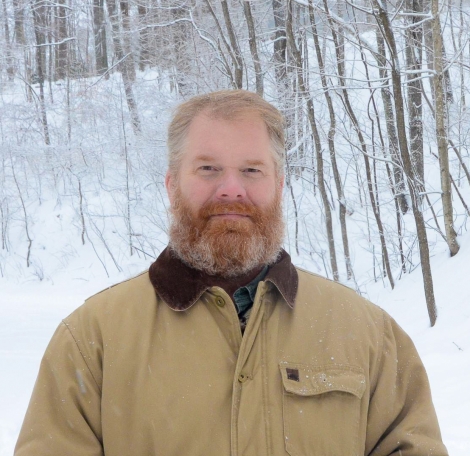 Title:

Professor, Humanistic Geography; American South; New Orleans; Historical Geography; Ethnography
Department:

Geography and Planning

Email address: Email me
Office address
Rankin Science West 371