Education
Ph.D., Geography, University of North Carolina at Chapel Hill, 2015
M.A., Geography, University of North Carolina at Chapel Hill, 2011
B.S., Biology, University of North Carolina at Chapel Hill, 2008
Research
My current research focuses on the spatiotemporal patterns of environmental health illnesses and how these patterns relate to environmental, socioeconomic, and climatic determinants. This research is guided by the social-ecological approach of vulnerability theory, which investigates the complex interplay between the environmental and social/economic aspects of a community. Using this theory, my research provides insights into the etiology of environmental-health diseases, highlighting both at risk populations and the environmental conditions that lead to adverse health outcomes. Presently, I have three main topical research interests: 1.) Environmental Exposure and Wearable Sensor Technology 2.) Mental Distress among Adolescents 3.) Indicators of Vulnerability and Resilience in the southeastern US.
In the News: Dr. Maggie Sugg Receives NSF's Most Prestigious Award in Support of Early-Career Faculty
Click here to view my personal webpage.
Teaching
The goal of my teaching is to create an environment that facilitates student interaction and encourages critical evaluation of the world.
Recent Courses:
GHY 3812: Geographic Information Systems
GHY 5800: Advanced Quantitative Methods for Graduate Students
GHY 4005: Geography of Health and Disease
GHY 5150: Seminar in GIScience
GHY 5025: Climate and Society
Publications
Runkle, J., Sugg, M., McCrory, S.*, and Coulson, C. Examining the Feasibility of Blood Pressure Self-Monitoring: Advancing Remote Prenatal Care in Rural Appalachia. Journal of Rural Health (Under Review)
Heibati, B., Sugg, M.M., Runkle, J.D., Ryti, N.R., Dominic, F., Prata, D., Rodrigues, W., and Jaakola, J. Weather and the Incidence of COVID-19 in a Cold Climate: A Case-Crossover Study in Finland. Environmental Health (Under Review)
Sugg, M.M., Andersen, L.M., Shay, E.D., Tyson, J., and Runkle, J.D. (2021). Climate, Environment, and Public Health in Western North Carolina. Journal of the Blue Cross Blue Shield North Carolina Institute for Health and Human Services: Sustainable Health. https://tinyurl.com/NCIHHS
Sugg, M.M., Spaulding, T., Lane, S., Runkle, J., Harden, S.*, Hege, A., and Iyer, L. (2021). Mapping Community-Level Determinants of COVID-19 Transmission in Nursing Homes: A Multi-Scale Approach. Science of the Total Environment. https://doi.org/10.1016/j.scitotenv.2020.141946
Andersen, L., Harden, S.*, Sugg, M.M., Runkle, J., and Lundquist, T.* (2021). Analyzing The Spatial Determinants Of Local Covid-19 Transmission In The United States. Science of the Total Environment. https://doi.org/10.1016/j.scitotenv.2020.142396
Sugg, M.M., Woolard, S.*, Lawrimore, M.*, Michael, K., and Runkle, J. (2020). Spatial Clustering of Suicides and Neighborhood Determinants in North Carolina, 2000 to 2017. Applied Spatial Analysis and Policy. https://doi.org/10.1007/s12061-020-09364-1
Sugg, M.M., Runkle, J.D., Leeper, R., Bagli, H.*, Golden, A.*, Handwerger L.*, Magee, T.*, Moreno, C.*, Reed-Kelley, R.* Taylor, S.*, and Woolard, S.* (2020). A Scoping Review of Drought Impacts on Health and Society in North America. Climatic Change. https://doi.org/10.1007/s10584-020-02848-6
Byrd, B., Richards, S., Runkle, J., and Sugg, M.M. (2020). Vector-borne Diseases and Climate Change: North Carolina Policy Should Promote Resilience at Regional Scale. North Carolina Medical Journal. 81:324-330. https://doi.org/10.18043/ncm.81.5.324
Runkle, J.D., Sugg, M.M., Leeper, R.D., Rao, Y., Matthews, J.L., and Rennie, J.J. (2020). Short-term Effects of Specific Humidity and Temperature on COVID19 Morbidity in Select US cities. Science of the Total Environment. https://doi.org/10.1016/j.scitotenv.2020.140093
Runkle, J.D., Michael, K., Stevens, S., and Sugg, M.M. (2020). Quasi-Experimental Evaluation of Text-based Crisis Patterns in Youth following Hurricane Florence in the Carolinas, 2018. Science of the Total Environment. https://doi.org/10.1016/j.scitotenv.2020.141702
Nelson, K.*, J.D, Runkle, and Sugg, M.M. (2020). Reporting Back Environmental Health Data among outdoor occupational workers in the cold season in North Carolina, USA. Southeastern Geographer, 60(2), 159-182. https://doi:10.1353/sgo.2020.0013
Sugg, M.M., Fuhrmann, C.M., and Runkle, J.D. (2020). Geospatial Approaches to Measuring Personal Heat Exposure and Related Health Effects in Urban Settings. In Geospatial Technologies for Urban Health (pp. 13-30). Springer, Cham. https://doi.org/10.1007/978-3-030-19573-1_2
Wilson, M.*, Lane, S., Mohan, R., and Sugg, M.M. (2020). Internal and External Validation of Vulnerability Indices: A Case Study of the Multivariate Nursing Home Vulnerability Index. Natural Hazards. 1-24. https://doi.org/10.1007/s11069-019-03837-4
Bailey, E.*, Fuhrmann, C., Runkle, J., Stevens, S., Brown, M., and Sugg, M.M. (2020). Wearable Sensors for Personal Temperature Exposure Assessments: A Comparative Study. Environmental Research, 180, 108858. https://doi.org/10.1016/j.envres.2019.108858
Osborne, Z.*, van de Gevel, S., Eck, M.*, and Sugg, M.M. (2020). An Assessment of Geospatial Technology Integration in K-12 Education. Journal of Geography. https://doi.org/10.1080/00221341.2019.1640271
Sugg, M.M., Michael, K., Stevens, S., Filbin, B., Weiser, J., and Runkle, J. (2019). Crisis Events in Youth following Celebrity Suicides and the Release of 13 Reasons Why Season 2: A Case Study of Summer 2018. Preventative Medicine Reports. https://doi.org/10.1016/j.pmedr.2019.100999
Sugg, M.M., Fuhrmann, C.M, and Runkle, J.D. (2020). Perceptions and experiences of outdoor occupational workers using digital devices for geospatial biometeorological monitoring. International Journal of Biometeorology. https://doi.org/10.1007/s00484-019-01833-8
Runkle, J.D., Cui, C.*, Fuhrmann, C.M., Stevens, S., Del Pinal, J., and Sugg, M.M. (2019). Evaluation of Wearable Sensors for Physiologic Monitoring of Individually Experienced Temperatures in Outdoor Workers in Southeastern U.S. Environmental International https://doi.org/10.1016/j.envint.2019.05.026
Thompson, K., Sugg, M.M., and Barth, M. (2019). The North Carolina Food Pantry Organizational Capability and Mapping Study. Journal of Agriculture, Food Systems, and Community Development, 9(1), 1-13. https://doi.org/10.5304/jafscd.2019.091.031
Sugg, M.M., Stevens, S.S., and Runkle, J.D. (2019). Estimating Personal Ambient Temperature in Moderately Cold Environments for Occupationally Exposed Populations. Environmental Research. https://doi.org/10.1016/j.envres.2019.03.066
Andersen, L.M.*, and M.M. Sugg (2019). Geographic Multi-Criteria Evaluation and Validation: A Case Study of Wildfire Vulnerability in Western North Carolina, USA Following the 2016 Wildfires. International Journal of Disaster Risk Reduction. https://doi.org/10.1016/j.ijdrr.2019.101123
Sugg, M.M., P. Grady Dixon, and J. Runkle (2019). Crisis Support-Seeking Behavior and Temperature in the United States: Is there an Association in Young Adults and Adolescents? Science of the Total Environment. https://doi.org/10.1016/j.scitotenv.2019.02.434
Wilson, M.*, Sugg, M.M., and Lane, S. (2019). Identifying Multivariate Vulnerability of Nursing Home Facilities throughout the Southeastern United States. International Journal of Disaster Risk Reduction. https://doi.org/10.1016/j.ijdrr.2019.101106
Thompson, L.C.*, Michael, K., Runkle, J.D., and M.M. Sugg. (2019). Crisis Text Line Use Following the Release of Netflix Series 13 Reasons Why Season 1: Time Series Analysis of Help-Seeking Behavior in Youth. Preventative Medicine Reports, https://doi.org/10.1016/j.pmedr.2019.100825
Runkle, J.D., Sugg, M.M., Boase, D.*, Galvin, and S., Coulson, C. (2019) Use of Wearable Sensors for Pregnancy Health and Environmental Monitoring: Descriptive Findings from the Perspective of Patients and Providers. Digital Health. https://doi.org/10.1177/2055207619828220
Andersen, L.M.*, Bonevac, A.N.*, Thompson, L.K.*, Dempsey, K.E., Shay, E.D., and Sugg, M.M. (2019). Understanding Key Informant Experiences and Perceptions of the 2016 Drought and Wildfires in Western North Carolina, USA. Weather, Climate, and Society. https://doi.org/10.1175/WCAS-D-18-0061.1
Thompson, L.C.*, Sugg, M.M., Runkle, J.D. (2018) Adolescents in Crisis: A Geographic Exploration of Help-Seeking Behavior Using Data from Crisis Text Line. Social & Scientific Medicine, 215, 69-79. https://doi.org/10.1016/j.socscimed.2018.08.025
Sugg, M.M. (2018). Heat-Health Vulnerability in North Carolina. North Carolina Medical Journal, 79:320-321. https://doi.org/10.18043/ncm.79.5.320
Sugg, M.M., Fuhrmann, C.M., and Runkle, J.D. (2018). Temporal and Spatial Variation in Personal Ambient Temperatures for Outdoor Working Populations in the Southeastern USA. International Journal of Biometeorology, 1-14. https://doi.org/10.1007/s00484-018-1553-z
Thompson, L.C.*, Sugg, M.M., and Runkle, J.D. (2018). Report-Back for Geo-referenced Environmental Data: A Case Study on Personal Monitoring of Temperature in Outdoor Workers. Geospatial Health, 13(1). DOI https://doi.org/10.4081/gh.2018.629
Fuhrmann, C.M., Sugg, M.M., and Konrad, C.E. (2016). Airborne Pollen Characteristics and the Influence of Temperature and Precipitation in Raleigh, North Carolina, USA (1999-2012). Aerobiologia, 32(4), 683-696. https://doi.org/10.1007/s10453-016-9442-6
Sugg, M.M., Konrad C.E., and Fuhrmann, C.M. (2016). Relationships between Maximum Temperature and Heat-Related Illness across North Carolina, USA. International Journal of Biometeorology, 1-13. https://doi.org/10.1007/s00484-015-1060-4
Fuhrmann, C.M., Sugg, M.M., Konrad, C.E., and Waller, A. (2016). Impact of Extreme Heat Events on Emergency Department Visits in North Carolina (2007 to 2011). Journal of Community Health, 1-11. https://doi.org/10.1007/s10900-015-0080-7
Kovach, M.M., Konrad C.E., and Fuhrmann, C.M. (2015). Area-level Risk Factors for Heat-Related Illness in Rural and Urban Locations across North Carolina, USA. Applied Geography, 60, 175-183. https://doi.org/10.1016/j.apgeog.2015.03.012
Kovach, M.M., and C.E. Konrad. (2014). The Spatial Distribution of Tornadoes and High Wind Impacts Associated with Inland-Moving Tropical Cyclones in the Southeastern United States. Physical Geography, 35, 245-271. https://doi.org/10.1080/02723646.2014.909231
Fuhrmann, C.M., Konrad, C.E., Kovach, M.M., McLeod, J.T., Schmitz, W. G., and Dixon, P.G. (2014). Ranking of Tornado Outbreaks across the United States and their Climatological Characteristics. Weather and Forecasting, 29, 684-701. https://doi.org/10.1175/WAF-D-13-00128.1
Fuhrmann, C.M., Konrad C.E., Kovach, M.M., and Perkins, D.J. (2011). The August 2007 Heat Wave in North Carolina: Meteorological Factors and Local Variability. Physical Geography, 32, 217-240. https://doi.org/10.2747/0272-3646.32.3.217
Recent Master Theses Supervised
Stella Harden - The Impact Of Environmental And Social Characteristics On Severe Maternal Morbidity: A Spatiotemporal Analysis In South Carolina (2020)
Elizabeth Bailey - Wearable Sensors For Personal Temperature Exposure Assessments: A Comparative Study (2019)
Matthew Wilson - External Validation Of Vulnerability Indices: A Case Study Of The Multivariate Nursing Home Vulnerability Index (2019)
Lauren Andersen - An Assessment Of Wildfire Vulnerability In Western North Carolina, USA Following The 2016 Wildfires (2018)
Laura Thompson - Adolescents In Crisis: A Geographic Exploration Of Help-Seeking Behavior Using Data From Crisis Text Line (2018)
Garry Raynor - Geographic Variations Of Clandestine Methamphetamine Laboratories In North Carolina (2017)
Anna Ross - Recreational Heat-Related Illness: Heat Exposure Outside The Work Week (2016)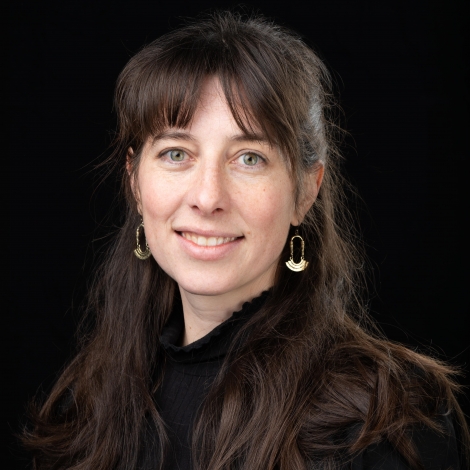 Title:

Assistant Professor
Department:

Geography and Planning

Email address: Email me
Office address
Rankin Science West 359