Academic and Research Emphasis
Web based North Carolina volume; North Carolina Land Conservation, and Open Space Recreation; South American Historical Cartography
Education
BS – Economics, Florida State U., 1962
MA – Geography, Florida State U., 1963
PhD – Geography, Michigan State U., 1972
Current Research Interests
With my retirement I am continuing work on our 2002 North Carolina: People and Environments by posting the entire work to the designated departmental web page, and then gradually updating and upgrading the analysis as data from the 2010 Census, other data, and new scientific research critical to North Carolina becomes available. In addition I continue to maintain an active interest in research in arenas of newfound interest:
Historic cartography emphasizing the relevance of mapped information in the 400 years of history, 16th thru 19th C., of the Guyanas; my research into documents and mapped materials ranging from the Library of Congress, Newbery Library, and Duke University Library to the National Libraries of Brazil and Argentina and the British Library in London is providing ample evidence that historic cartography reveals territorial histories in context and detail not covered in published historic accounts
North Carolina land conservation movement with emphasis on recent years of rapid growth; I am expecting this to initially evolve into a new chapter in the North Carolina volume
Selected Recent Presentations and Publications
Ole Gade, "The Evolving Urban and Economic Structure Since 1900," in D. Gordon Bennett and Jeffrey. C. Patton (Eds.) A Geography of the Carolinas. Boone NC: Parkway Publishers, 2008, pp. 95-140. (provides context for understanding our current malaise; available upon request)
Ole Gade and Roni Ellis. Biking the Country Roads of Watauga. Valle Crucis NC: Mast Farm Inn, 2008. (64pp. ill.) (see web page:www.wataugaleisurebiking.com for details)
Ole Gade, "Treaty atlases and evolution of geographical-historical knowledge: A case study of the Guyanas," paper presented at the 22nd International Conference on the History of Cartography, Berne, Switzerland, July 7-17, 2007. Abstracted in Conference Abstracts, pp. 190-191.
Ole Gade, Art Rex, and Jim Young (with Baker Perry). North Carolina: People and Environments (2ndEd.) Boone NC: Parkway Press, 2002 (625 pp. ill.) (see NC Book)
Ole Gade, "Western Europe: Supra-nationalism, Regionalism and Nascent Nationalism," in D. Gordon Bennett (Ed.) Tension Areas of the World. Dubuque IA: Kendall-Hunt Press, 1998, pp. 183-206.
Longin Pastusiak. Chicago: Portret Miesta. Warsaw, Poland: Wydawniatwo "Wiedza Powszechna", 1997, (cover design and 10 pages of color photography by Ole Gade).
Ole Gade, "Overlapping Regions, Troubled Localities: The Impact of Declining
Federalism in North Carolina", in 28th International Geographical Congress Abstract Book. Utrecht, The Netherlands: Stichting Internationale Congress, 1996, pp. 145-146.
Other
I would love to hear from alumni and students from my classes and programs at Appalachian since 1970. Contact me thru my e-mail at gadeo@appstate.edu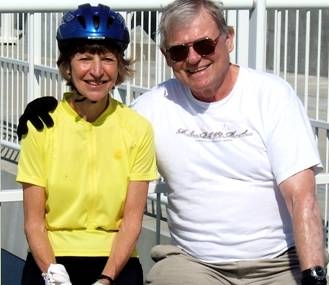 Title:

Faculty Emeritus
Department:

Geography and Planning

Email address: Email me