Faye and Moses Crutchfield Geography Scholarship
Faye and Moses Crutchfield Geography Scholarship
The Faye and Moses Crutchfield was established by Carol Carter in memory of her parents, Faye (1928-2008) and Moses (1919-2003) Crutchfield (pictured).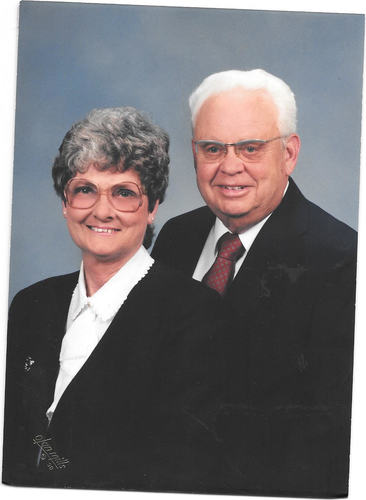 The Department of Geography and Planning is seeking applicants for the Faye and Moses Crutchfield Geography Scholarship. The department will award one scholarship to a rising junior or senior who meets the eligibility requirements:
Student is majoring in Geography and/or Community & Regional Planning
Student will be a junior or senior during the following academic year (currently a sophomore or junior)
Student must have satisfactory academic achievement (3.0+ Geography GPA and 2.5+ Overall GPA)
Student must be full-time (12+ semester hours)
* Financial need will be a consideration when making the award.
The Department Awards and Honors Committee will review the applications for the Faye and Moses Crutchfield Geography Scholarship and recommend a recipient to the Chair of the Department; the decision of the Committee and Chair will be final.
Past Recipients:
2022 - Amanda Halbert, Area Leslie
2021 - Kieran Fowler, Dylan Freeman, Skye Moya
2020 - Tessa Clanton
2019 - Tatiana Magee
2018 - Mark Hogue
2017 - Jason Payne
2016 - Lauren Andersen
2015 - Evan Montpellier, Lindsey Rotche